I know, I know. You're thinking, "group fitness? No way! That is not for me!" But hear me out on this one. Group fitness classes are a great way to stay motivated and committed to your workouts because they offer the community aspect that you don't get from an individual workout. Plus, there are tons of different types of classes to choose from, so you can always find something new and exciting!
So, what do you say? Ready to make some new friends in the gym?
If you're like me, and you've been putting off joining a group fitness class for years now, we have to talk. I love my workouts at home, and they work well for me, but there are still so many benefits to be had from going out and trying new things. Group fitness classes offer more than just the workout- it's an experience that is both challenging physically and mentally. You'll find yourself learning new skills, making friends with those around you, and feeling accomplished when the session is over. There are so many reasons why group fitness classes can help your life in ways that solo training cannot. So join a class today and see how much of a difference it makes in your life.

The health benefits of working out with a crowd
Working out with others can be very beneficial. Group fitness classes provide an opportunity to push yourself harder than you would on your while also supporting like-minded individuals. You'll find that many times it's easier to stay motivated when other people are counting on you too. ​It may seem intimidating at first but give it a try, and I'm sure you will love the experience.
ABN exciting new trend in health and wellness is beginning to sweep the nation with people from all walks of life taking an interest in the idea of "group" exercise classes that provide challenges and motivation, which can lead to weight loss and overall weight loss better health.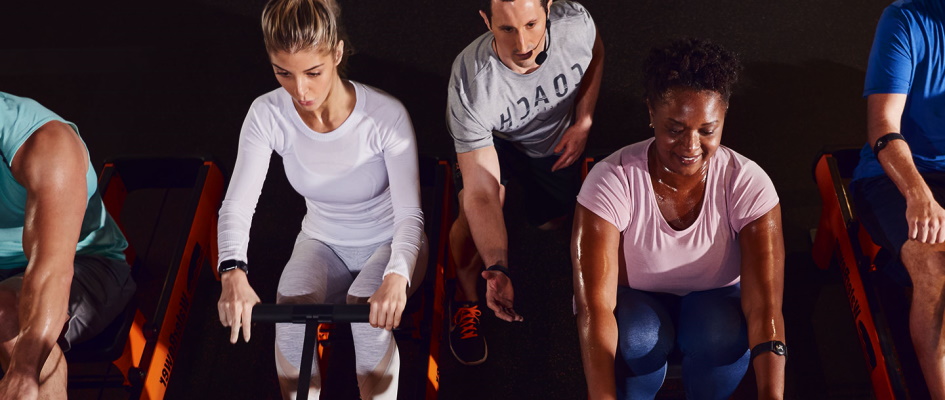 Group fitness classes are a great way to meet new people
When you sign up for a class, you'll find yourself surrounded by other motivated women who want to get fit and have fun at the same time. Not only is it an incredible workout that will leave your muscles feeling energized and strong, but it's also a unique opportunity to make friends with like-minded individuals. The most popular group fitness classes include Zumba, aerobics, step aerobics, Pilates, and yoga – there's something for everyone! If you're looking for more of a challenge than what your gym provides, or if you want some variety in your routine, then these classes may be perfect for you.
If you're looking for a fun way to get in shape this winter, start your search by considering group fitness classes. With more than 20 different classes offered at most gyms, there are plenty of options to meet every need and taste. Classes range from high-intensity interval training (HIIT) to low-key yoga sessions with gentle stretching incorporated into the movements. What's great about these classes is that they offer something for everyone, so it doesn't matter if you're an advanced exerciser or just getting back on track after a few weeks off during winter break. Wanting to take things up a notch? Try adding one of our boot camps or boxing workouts into your routine – both are great ways to lose weight and tone muscles.