Oily skin is a condition that can be difficult to manage, but you can do things to help improve the situation. First, we'll go over some of your options for applying foundation and give you tips for how to maintain an oil-free face throughout the day.
Some people don't like wearing makeup because it feels heavy on their skin or too much work in general. If that sounds like you, then here's what we recommend: moisturize before applying any makeup and use a primer with an SPF in it (SPF will also protect against sun damage). Some primers also contain oils that will help mattify skin if needed. For those who want more coverage, powder foundations may be a good option.
Enlist the help of foundation on oily skin
Many women have had trouble finding a foundation that will work for their oily skin. The first step is selecting your shade of foundation. The general rule is to find a shade lighter than what would be appropriate for your current complexion. This will help make the makeup last longer and look more natural as it blends with your natural oils throughout the day. Once you've selected the correct color, apply a thin layer of moisturizer or primer before applying your foundation to create an even surface for application and prevent oil from seeping through later on in the day. Next, apply two layers of powder (one matte and one shimmer).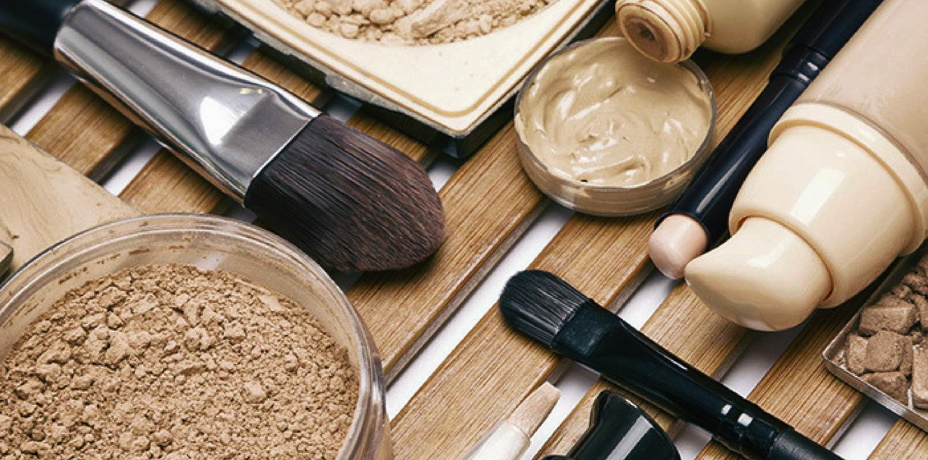 Oily skin is a common problem that many women have to deal with. Foundation can be applied in various ways, depending on the type of foundation you are using.
Powder foundations should be applied after moisturizer and other primer products because they will not adhere well to an oily surface. Liquid foundations are best applied before powder or cream-based makeup products because they will not make your face any oilier than it already is. Cream-based primers should also be used sparingly because they may make your face feel greasy by adding oiliness to your pores, leading to acne breakouts later on when the primer wears off.
How to get a perfectly dry matte finish with a foundation on oily skin
Finding a foundation for oily skin can be a difficult task. There are many different types of foundations, and it is often hard to find the perfect one. Here are some tips on how to get started:
Consider your color scheme – do you want light, medium, or dark coverage? Do you prefer matte or dewy? These are all things that need to be considered when finding the proper foundation for your skin type.
What type of finish are you looking for? For example, you might want something with more coverage but less shiny, or vice versa.
Try applying the foundation only in specific areas where oil is typically concentrated on your face (for example, around the nose).
Always apply moisturizer before foundation because facial oils will break down the product and cause it to slide off your face.
Apply minimal amounts of liquid or cream foundations with a sponge, brush, or fingers instead of using a heavy hand which will only worsen excess shine.
Use powder products sparingly, so you don't look cakey, especially in areas prone to oiliness, such as around the T-zone.